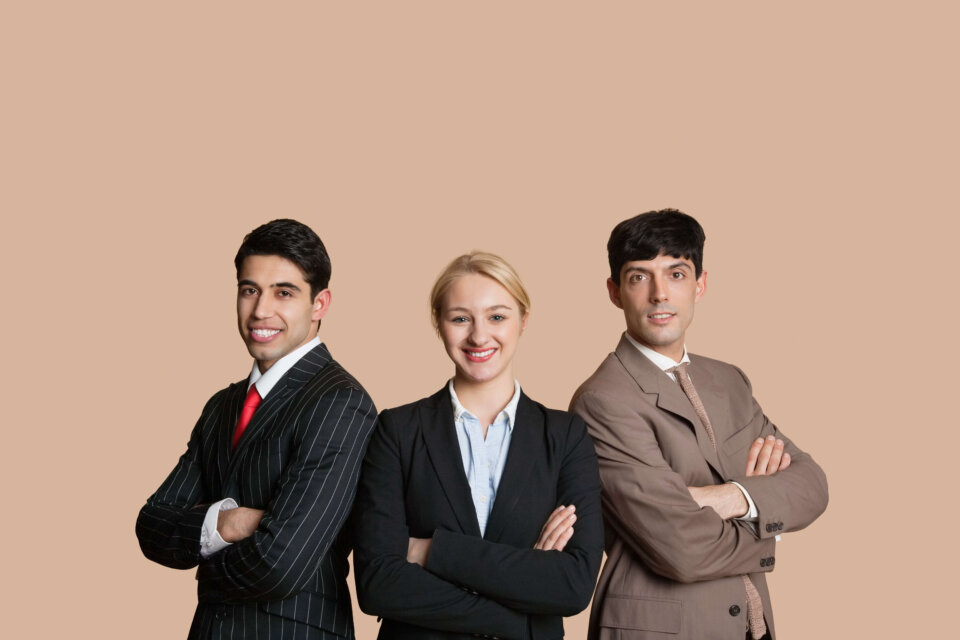 What to do with my degree: Entry-level communications jobs and salaries was originally published on College Recruiter.
The biggest misconception about majoring in Communications is that it's a fluff major, or it's for students who don't really want to study. In reality, though, the field of communications – which encompasses public relations, marketing, mass communication, journalism, and advertising – is a versatile major that opens the door to a wide variety of careers. It's not a fluff choice; it can be a very smart choice. Here we dive into entry-level communications jobs and the salaries you can expect.
What jobs are available to Communications majors?
Communications jobs are needed in every sector and every industry. Each field serves a different purpose and offers a different day-in-the-life, and the pay can vary widely. Here are several different career paths to consider.
Public Relations. Public relations jobs are abundant. PR professionals work to help clients improve and monitor their branding. (This is different from marketing, which involves paying for exposure.) Instead, they work to improve a client's relationship with the media, to obtain media coverage about a client, or to manage crisis communications. Increasingly, thanks to digital technology, companies can reach out directly to customers instead of relying on media coverage.
When you work in public relations, you can work for a single organization, or you can work at a PR firm that represents multiple clients. You might create political messaging, convene focus groups, build relationships with thought leaders or journalists, and stage publicity stunts for clients.
PR often requires a demanding schedule, with a lengthy workday and client events after work. When a client has a PR crisis, you're expected to be available 24/7. If you like working with people, have a lot of energy, and are good at schmoozing and communicating, then PR might be the right career track for you.
Marketing. Marketing professionals design campaigns related to TV, print, and digital advertising. In addition to creating a brand identity, these professionals also market individual products and services. Where PR is mostly based in words, marketing has a strong visual component. If you like to not only write copy but also create visual advertising, you might prefer marketing to PR. Also, if you prefer sales to gentle arm-twisting and finagling for free coverage, you might have more success in marketing.
Internet marketing is a growing field, and one of vital importance. You'll find endless creative possibilities in social marketing, mobile marketing, branding, and other digital frontiers. Consumers turn to the internet for news and information, and businesses know they must tap into an online audience. Many colleges and universities now have programs to train students in the principles of internet and electronic marketing, including the use of social media, skills that are valuable to employers who want to tap into the power of the when to market their products and services.
Journalism. The decline of print newspapers has required journalism to reinvent itself. There are fewer reporters to deliver the volume of content that publications need, and journalists salaries' tend to be lower than PR and marketing professionals. However, a journalism career provides two things that PR and marketing don't necessarily give: freedom and the ability to speak truth to power. As a journalist, you can pursue and pitch stories that interest you. You're beholden to the truth, not to promoting the image and opinions of clients.
Journalists still work for magazines, newspapers, and television stations, but they increasingly also work for digital publications. Since so much news breaks over Twitter instead of coming from the newswire, few news organizations will hire journalists who won't cultivate a social media presence. Despite dropping number of opportunities, journalists with name recognition make additional income from writing books, or they anchor their own television programs.
Government. Did you think all of those politicians write their own speeches? At every level of government, from small cities all the way up to the nation's capital, communications professionals work behind the scenes to create messages and communicate what's happening in government. Government communications options run the gamut from speechwriter or press secretary, to communications assistant, where you actually serve as a liaison between elected officials and their constituents.
Healthcare. Healthcare communications is a growing industry and encompasses several layers of communications. Consider this – when you go to the hospital and receive a pile of brochures and information sheets, someone has to write and produce those materials. Healthcare communication specialists do everything from develop patient care information and materials to high-level, strategic communications pieces. Many hospitals and healthcare systems also hire communications professionals to handle the media, serve as lobbyists and manage community relations to keep the organization engaged in the community.
Mediation. Whenever there is a dispute between two parties, the fastest way to a resolution is good communication. Communications majors with training in mediation can have a fulfilling and lucrative career serving as a mediator between disputing parties, using their communication skills and strategies to help others come to agreement.
Nonprofits. Communications majors are in high demand by nonprofit and philanthropic organizations, as these groups need to communicate their message effectively to gain donor support. Communication majors with a heart for service can work for a nonprofit developing communications and public relations materials, or working in the fundraising field. Communication skills are vital for successful fundraising, as organizations need to build relationships and clearly articulate what they will do with the money that's raised; a communications major will have those vital skills.
Also read our Definitive Guide to Resume Writing for Students and Grads to Succeed in the Job Search
Combine Communications with another discipline to open even more doors
Consider combining your Communications degree with another program, such as political science, business or computer science. A combination like this can actually open up more doors after graduation. For example, the Bureau of Labor Statistics predicts that demand for technical writers, those who write operating instructions and user manuals for the products we buy every day, will grow over the next decade. A degree in communications and engineering or computer science paves the way to these well-paying jobs. Or combine your communications studies with business courses in marketing, advertising or human resources to work in those departments.
Related: Communication skills factor into who gets promoted
Skills required of communications related careers
Studying Communications allows you to learn about how we communicate with each other, what mass media messages mean and how to communicate more effectively both interpersonally and on an organizational level. Communications majors should reflect on this understanding and market those skills to any organization.
Many communications-related careers require a significant amount of emotional intelligence. For example, in public relations, you must delicately manage relationships not only with your clients but also with members of the media.
Communications jobs require credibility. The more you build trust from customers, media contacts, and superiors, the more successful you will be.
If you choose a marketing career, you need skills in interpreting data. With so many tools for collecting customer data, marketing has become more quantitatively oriented than ever before.
What makes your Communications major worth it
The U.S. Bureau of Labor Statistics predicts there will be 43,200 new communications and media jobs by 2026. Their website states, "Demand for media and communication occupations is expected to arise from the need to create, edit, translate, and disseminate information through a variety of different platforms."
According to research from Accountemps, CFOs say poor interpersonal skills is the most common reason for employees to fail to advance at their company. For example, you need verbal communication skills to explain the reasoning behind business decisions to various audiences. You need to master public speaking or presentation skills in order to move up the ladder into leadership roles. Even if you are in an entry-level position, it's not too early to learn to present information in a compelling way, and to package information and explain technical information to stakeholders.
Finally, if you are attracted to a journalism career but are concerned about the pay, there are two things that a journalism career provides that PR and marketing don't necessarily give: freedom and the ability to speak truth to power. As a journalist, you can pursue and pitch stories that interest you. You're beholden to the truth, not to promoting the image and opinions of clients.
Salary expectations of entry-level communications jobs
Salaries are national averages provided by glassdoor.
Public relations assistant: $36,576
Social media specialist: $49,395
Brand ambassador: $35,048
Digital Marketing Specialist: $67,230
Reporter: $43,671
Community Relations Coordinator: $59,970
Communications Assistant: $23,650
Fundraising Coordinator: $49,955
Technical Writer: $58,990
Thank you to writer Amanda Connely for her significant contributions to this article.